HSAs in Santa Clarita, CA and Los Angeles County
It's All About Options.
Whether you're looking for individual coverage or trying to decide which type of plan to choose for your employees, Carlos Villalobos Insurance Agency Inc. can help you find a Health Insurance solution that meets the needs of everyone.

Health Savings Accounts (HSAs) are a newer alternative to Health Insurance and are meant for those who are insured under high-deductible Health Insurance plans. These plans allow individuals to set aside money to into a savings account that they can use overtime for medical expenses that are not covered under their high-deducible plan. With a standard HSA, you can do the following.
Put money into your HSA (tax free)
Watch your money grow (tax free)
Take out money if needed for qualified medical expenses, including dental and vision (also tax free)
Advantages of HSAs
With a Health Savings Account, you get to control the amount of money that you wish to set aside for medical expenses. All deposits, growth, and withdrawals are all tax-free for your convenience, and most important, your money rolls over each year. Unlike flexible spending accounts, you don't lose money when your policy renews. Whatever you put into your HSA keeps growing, tax-free.

Although there are limits to the amount of money in which you can deposit into your Health Savings Account each year, as well as qualifications, it's a great way to help you have a lower premium, supply you with medical coverage if necessary, and help you save for your future medical needs.

Contact an insurance specialist at Carlos Villalobos Insurance Agency Inc. today to learn more about how an HSA can benefit you.
Our Location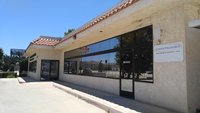 Carlos Villalobos Insurance Agency Inc.
25001 The Old Road
Santa Clarita, CA 91381
Main office:
661-255-8282
Toll free:
800-750-5552
Fax:
661-255-8786
Testimonials
As a licensed insurance sales director I've worked with hundreds of agents during the past 25 plus years. I can say without reservation, Carlos and his team are absolutely top shelf! In the simplest terms, efficiency coupled with courtesy.
The Carlos Villalobos team is always there when I need them. They are very kind and efficient.
The best insurance agency around! Anything you need assistance with they are on top of it. And they have your best interests in mind! We never have to worry about our insurance policies, which we have both personal and business with Carlos Villalobos Insurance Agency. Couldn't imagine being with any other company!
I have had the pleasure of having Carlos do all of my company's insurance plans since the day I opened ten years ago. Carlos and his staff have been one of the reasons for my success. I have found the rates to not only be competitive , but the best I could find with my due diligence. His staff is effective , polite , and most importantly to me , available , even on the weekends and after hours.
We have been Carlos Villalobo's customers for more than 30 years. He has always provided as a professional and personalized service. We really recommend his Agency for your insurance needs.