Disability Insurance in Santa Clarita, CA and Los Angeles County
Your Biggest Asset is You
Carlos Villalobos Insurance Agency Inc. provides disability insurance to individuals in Santa Clarita, Castaic, Stevenson Ranch, Canyon Country, Valencia, San Fernando, and surrounding areas.
When it comes to protecting your assets, one of the most important things you can insure isn't a material object like your car or home – it's your ability to work and earn a living. At Carlos Villalobos Insurance Agency Inc., we know that like most people, you depend on your income to pay bills, put food on the table, and provide for your family. But if you get sick or injured and can't work, you'll need to be protected in order to maintain your standard of living.
With disability income Insurance from Carlos Villalobos Insurance Agency Inc., you can continue to pay your bills and keep you and your family from going into serious debt. If you can't work as a result of injury or other illness, a disability insurance policy will pay a portion of your income, usually between 50 and 70 percent.
Policies can vary greatly depending on the individual, and the duration and amount for which you are reimbursed are determined by the nature of the disabling accident. Like life insurance, disability is purchased for a period of time, such as a two or five-year term, and benefits will only be paid if you become disabled during the term of the policy.
Choosing the right disability coverage is important. In the event you become disabled, you'll want to ensure that you and your family have enough coverage. A representative at Carlos Villalobos Insurance Agency Inc. will look at the individual factors in your life and work situation, and help design the best policy that meets your personal insurance needs.
Our Location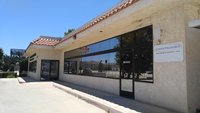 Carlos Villalobos Insurance Agency Inc.
25001 The Old Road
Santa Clarita, CA 91381
Main office:
661-255-8282
Toll free:
800-750-5552
Fax:
661-255-8786
Testimonials
As a licensed insurance sales director I've worked with hundreds of agents during the past 25 plus years. I can say without reservation, Carlos and his team are absolutely top shelf! In the simplest terms, efficiency coupled with courtesy.
The Carlos Villalobos team is always there when I need them. They are very kind and efficient.
The best insurance agency around! Anything you need assistance with they are on top of it. And they have your best interests in mind! We never have to worry about our insurance policies, which we have both personal and business with Carlos Villalobos Insurance Agency. Couldn't imagine being with any other company!
I have had the pleasure of having Carlos do all of my company's insurance plans since the day I opened ten years ago. Carlos and his staff have been one of the reasons for my success. I have found the rates to not only be competitive , but the best I could find with my due diligence. His staff is effective , polite , and most importantly to me , available , even on the weekends and after hours.
We have been Carlos Villalobo's customers for more than 30 years. He has always provided as a professional and personalized service. We really recommend his Agency for your insurance needs.