Farm Umbrella Insurance in Santa Clarita, CA and Los Angeles County
Extra Security to Protect your Hard Work
Carlos Villalobos Insurance Agency Inc. provides umbrella insurance policies to farms, ranches, and agribusiness operations facilities in Santa Clarita, Castaic, Stevenson Ranch, Canyon Country, Valencia, San Fernando, and surrounding areas.
Carlos Villalobos Insurance Agency Inc. knows that your farm is your business. And like any business owner, you're faced with a certain amount of risk and uncertainty in your day-to-day operations. If an accident happens, in most cases, your standard farm owners insurance liability should take care of you. But when serious situations arise, you'll want to make sure your business is protected.
Chances are your basic policy liability limits are not enough to cover every potential accident - including serious accidents that come with serious expenses. A Farm Umbrella policy from Carlos Villalobos Insurance Agency Inc. picks up where your other liability coverage stops. It can be an affordable way to provide an extra layer of protection against claims of bodily injury and property damage in scenarios such as:
An accident on your farm that leaves multiple workers in need of costly medical attention
If a farm animal escapes and causes an accident or serious damage to another's property
If someone sues you for damages resulting from an illness from your products
At Carlos Villalobos Insurance Agency Inc., our team of farm insurance specialists is dedicated to keeping your farm up and running, even after an accident. With the right farm umbrella coverage options, your business won't have to miss a beat. And, as always, with our 24/7 dedicated claims service, you can rest assured that our professionals will be there for you when you need it most.
Our Location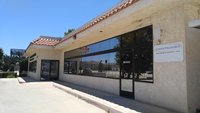 Carlos Villalobos Insurance Agency Inc.
25001 The Old Road
Santa Clarita, CA 91381
Main office:
661-255-8282
Toll free:
800-750-5552
Fax:
661-255-8786
Testimonials
As a licensed insurance sales director I've worked with hundreds of agents during the past 25 plus years. I can say without reservation, Carlos and his team are absolutely top shelf! In the simplest terms, efficiency coupled with courtesy.
The Carlos Villalobos team is always there when I need them. They are very kind and efficient.
The best insurance agency around! Anything you need assistance with they are on top of it. And they have your best interests in mind! We never have to worry about our insurance policies, which we have both personal and business with Carlos Villalobos Insurance Agency. Couldn't imagine being with any other company!
I have had the pleasure of having Carlos do all of my company's insurance plans since the day I opened ten years ago. Carlos and his staff have been one of the reasons for my success. I have found the rates to not only be competitive , but the best I could find with my due diligence. His staff is effective , polite , and most importantly to me , available , even on the weekends and after hours.
We have been Carlos Villalobo's customers for more than 30 years. He has always provided as a professional and personalized service. We really recommend his Agency for your insurance needs.