Equine Insurance in Santa Clarita, CA and Los Angeles County
Live to Ride.
You've spent time training, taking care of, and most likely competing with your horse. And as a proud owner, it's up to you to ensure its safety and well being. Since your horse represents both a financial and emotional investment, medical expenses can be costly.

An Equine Insurance policy from Carlos Villalobos Insurance Agency Inc. provides coverage for a variety of costs and expenses related to the upkeep of your animal. Our policy options include:
Full Mortality and Theft – to insure your animals against death as a result of injury, illness, disease, humane destruction, transportation, or theft.
Major Medical Coverage* – to provide reimbursement for the cost of medical and surgical bills caused by accident, sickness, or disease.
Loss of Use – for compensation in the event your horse becomes totally and permanently unable to perform the duty for which it was insured.
Stallion infertility – for coverage in the event your stallion becomes permanently incapable of producing offspring due to an accident, illness, or disease.
Finding the right coverage options for your horse doesn't have to be difficult. At Carlos Villalobos Insurance Agency Inc., one of our insurance specialists can help educate you on the different coverage options and rates available for your special animal, and together you can build the perfect policy that fits the needs of you and your horse.

*Major Medical Coverage is an addition to the Full Mortality policy and cannot be purchased alone.
Our Location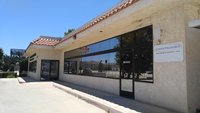 Carlos Villalobos Insurance Agency Inc.
25001 The Old Road
Santa Clarita, CA 91381
Main office:
661-255-8282
Toll free:
800-750-5552
Fax:
661-255-8786
Testimonials
As a licensed insurance sales director I've worked with hundreds of agents during the past 25 plus years. I can say without reservation, Carlos and his team are absolutely top shelf! In the simplest terms, efficiency coupled with courtesy.
The Carlos Villalobos team is always there when I need them. They are very kind and efficient.
The best insurance agency around! Anything you need assistance with they are on top of it. And they have your best interests in mind! We never have to worry about our insurance policies, which we have both personal and business with Carlos Villalobos Insurance Agency. Couldn't imagine being with any other company!
I have had the pleasure of having Carlos do all of my company's insurance plans since the day I opened ten years ago. Carlos and his staff have been one of the reasons for my success. I have found the rates to not only be competitive , but the best I could find with my due diligence. His staff is effective , polite , and most importantly to me , available , even on the weekends and after hours.
We have been Carlos Villalobo's customers for more than 30 years. He has always provided as a professional and personalized service. We really recommend his Agency for your insurance needs.