Wedding Insurance in Santa Clarita, CA and Los Angeles County
Weddings are one of the most important events in life—and they're among the most expensive, too, with the average wedding now costing over $26,000. And, that's before the honeymoon, which tends to be another $5,000 all by itself. Given the sheer amount of time, effort, money, and planning that goes into a wedding, it makes sense to protect your funds invested in this event and make sure that unexpected problems don't result in the loss of your entire investment.
Before you begin shopping for wedding insurance, though, there are a few important things to know—like what parts of the event are covered and how liability can come into play.
Special Events Covered by Wedding Insurance
Here are the parts of a wedding that most policies cover:
Wedding Venues: While most permanent wedding venues (such as churches) have their own liability coverage, many weddings take place in unusual areas. In fact, about a quarter of all weddings are considered 'destination weddings' and are held in a non-traditional wedding venue. Unfortunately, unforeseen problems like weather, damage to the wedding site, or companies shutting down can make a chosen location inaccessible.
No-Shows: Most vendors try to show up to every event, but for whatever reason, there are times when they can't make it. One-time event insurance can reimburse you for any losses suffered as a result of their failure to attend.
Injury and Illness: If someone vital to the wedding—say, the bride—comes down ill or injured just before the event, there's a good chance it's going to be postponed until they're feeling better. Wedding insurance can cover these delays.
Job and Military Deployment: Similarly, if someone is forced to move (whether they're being deployed overseas as part of the military or simply moving to another city along with their company), delays can occur—and just like with illness and injury, wedding insurance can cover this.
It's important to note that most plans don't cover losses due to either party deciding to cancel the wedding due to a change of heart.
Event Liability Insurance
Weddings should also have basic liability coverage in case anyone is hurt during the event. For example, guests may have allergies to foods or perfumes brought in, or people trying to move a large object as part of the ceremony could trip and fall. The right coverage can ensure that a wedding won't end with the bride and groom facing a lawsuit they'll have to pay out of pocket to defend. Call Carlos Villalobos Insurance Agency Inc. today for a free quote and more information.
1. "Average Wedding Cost." Average Wedding Cost in the United States. Accessed April 18, 2016. http://www.costofwedding.com/.
2. "How to save on a Caribbean Honeymoon." Accessed April 18, 2016. http://experience.usatoday.com/beach/story/caribbean/2014/06/04/caribbean-value-honeymoon/9970857/.
3. "The Knot, The #1 Wedding Site, Releases 2014 Real Weddings Study Statistics." Accessed April 18, 2016. http://www.prnewswire.com/news-releases/the-knot-the-1-wedding-site-releases-2014-real-weddings-study-statistics-300049675.html.
Our Location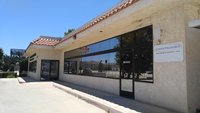 Carlos Villalobos Insurance Agency Inc.
25001 The Old Road
Santa Clarita, CA 91381
Main office:
661-255-8282
Toll free:
800-750-5552
Fax:
661-255-8786
Testimonials
As a licensed insurance sales director I've worked with hundreds of agents during the past 25 plus years. I can say without reservation, Carlos and his team are absolutely top shelf! In the simplest terms, efficiency coupled with courtesy.
The Carlos Villalobos team is always there when I need them. They are very kind and efficient.
The best insurance agency around! Anything you need assistance with they are on top of it. And they have your best interests in mind! We never have to worry about our insurance policies, which we have both personal and business with Carlos Villalobos Insurance Agency. Couldn't imagine being with any other company!
I have had the pleasure of having Carlos do all of my company's insurance plans since the day I opened ten years ago. Carlos and his staff have been one of the reasons for my success. I have found the rates to not only be competitive , but the best I could find with my due diligence. His staff is effective , polite , and most importantly to me , available , even on the weekends and after hours.
We have been Carlos Villalobo's customers for more than 30 years. He has always provided as a professional and personalized service. We really recommend his Agency for your insurance needs.