Technology Insurance in Santa Clarita, CA and Los Angeles County
Technology is at the core of most modern industries, but like many growth areas, it faces certain risks. Whether you're a major IT corporation or a small business using a single computer to get by, technology insurance can help mitigate your risks and allow you to move forward with confidence. Here's what you need to know about this coverage.
First, there is no one-size-fits-all policy for technology. The use of technology by companies is so varied—and the risks are so different—that a universal policy would ultimately cost you far more than needed. To deal with this, Carlos Villalobos Insurance Agency Inc. focuses on solutions that are specifically tailored to your company's needs, helping to keep costs low while still providing your business with adequate protection.
Cyber Liability, Property Insurance, and More
The best way to determine what type of technology insurance you need is to talk with an agent, but here are some things to consider before you call:
What type of technology do you have? Many businesses these days are using cloud-based services that may (or may not) have insurance of their own to deal with technical problems related to that software. Other companies are quite content with having a single computer in a back office. Knowing the kinds of technology you use will help your agent pinpoint the best plan.
How vital is technology to your operations? Some businesses could probably get by without a computer for a few days, while others literally could not do business at all. If the use of technology is important, you should have enough coverage to completely replace the system if something goes catastrophically wrong.
Are you a creator or a user? Companies that create technology or software can be susceptible to lawsuits over the use of intellectual property, while users have to contend with the possibility of technological services being abruptly limited or shut down.
There's no way to completely avoid risk when you use technology, but you can get insurance that brings these risks down to a manageable level.
Our Location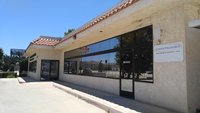 Carlos Villalobos Insurance Agency Inc.
25001 The Old Road
Santa Clarita, CA 91381
Main office:
661-255-8282
Toll free:
800-750-5552
Fax:
661-255-8786
Testimonials
As a licensed insurance sales director I've worked with hundreds of agents during the past 25 plus years. I can say without reservation, Carlos and his team are absolutely top shelf! In the simplest terms, efficiency coupled with courtesy.
The Carlos Villalobos team is always there when I need them. They are very kind and efficient.
The best insurance agency around! Anything you need assistance with they are on top of it. And they have your best interests in mind! We never have to worry about our insurance policies, which we have both personal and business with Carlos Villalobos Insurance Agency. Couldn't imagine being with any other company!
I have had the pleasure of having Carlos do all of my company's insurance plans since the day I opened ten years ago. Carlos and his staff have been one of the reasons for my success. I have found the rates to not only be competitive , but the best I could find with my due diligence. His staff is effective , polite , and most importantly to me , available , even on the weekends and after hours.
We have been Carlos Villalobo's customers for more than 30 years. He has always provided as a professional and personalized service. We really recommend his Agency for your insurance needs.