Surety Bonds in Santa Clarita, CA and Los Angeles County
Back Your Obligations.
Your primary goal as a business owner is to ensure that your operations run smoothly and efficiently on a daily basis. But in special circumstances, the performance of your business may require extra attention that assures an obligee that you, the principal, are performing as promised.

At Carlos Villalobos Insurance Agency Inc., we specialize in providing bonding services that help to protect the integrity of your business. Our Surety Bond services include writing agreements that guarantee the party requesting the bond that your business will uphold its obligations.
Types of Surety Bonds
Carlos Villalobos Insurance Agency Inc. can write a variety of Surety Bonds, including:
Performance and Payment Bonds
Contractor Bonds
Sub-Division Bonds
Court Bonds
Conservator Bonds
Fidelity Bonds
Public Officials
Liquor Licenses
Since there are many types of Surety products, it's important to discuss your options with a licensed, professional bond agent. Our underwriting services are flexible to meet your unique business needs, and we specialize in a high-degree of customer care that will ensure maximum consideration for your assets.

Contact a Bond specialist at Carlos Villalobos Insurance Agency Inc. today to keep your commercial responsibilities protected.
Our Location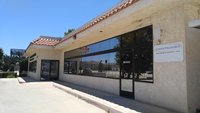 Carlos Villalobos Insurance Agency Inc.
25001 The Old Road
Santa Clarita, CA 91381
Main office:
661-255-8282
Toll free:
800-750-5552
Fax:
661-255-8786
Testimonials
As a licensed insurance sales director I've worked with hundreds of agents during the past 25 plus years. I can say without reservation, Carlos and his team are absolutely top shelf! In the simplest terms, efficiency coupled with courtesy.
The Carlos Villalobos team is always there when I need them. They are very kind and efficient.
The best insurance agency around! Anything you need assistance with they are on top of it. And they have your best interests in mind! We never have to worry about our insurance policies, which we have both personal and business with Carlos Villalobos Insurance Agency. Couldn't imagine being with any other company!
I have had the pleasure of having Carlos do all of my company's insurance plans since the day I opened ten years ago. Carlos and his staff have been one of the reasons for my success. I have found the rates to not only be competitive , but the best I could find with my due diligence. His staff is effective , polite , and most importantly to me , available , even on the weekends and after hours.
We have been Carlos Villalobo's customers for more than 30 years. He has always provided as a professional and personalized service. We really recommend his Agency for your insurance needs.