Small Business Liability Insurance in Santa Clarita, CA and Los Angeles County
Small businesses face many of the same risks as larger companies, but don't have the same resources to fall back on if something goes wrong—that's where small business insurance comes in. This policy can reimburse you for certain forms of loss, giving you the time and support you need to get back on your feet and resume your normal operations. This coverage is so important that over 90% of small business see it as a worthwhile investment even when they don't have a lot of cash to spare.
When you're choosing a policy, Carlos Villalobos Insurance Agency Inc. agents can ensure that the policy's limit is high enough to cover your risks. The fact that your business is small doesn't shield you from costly claims, so it's important to obtain the best coverage you can as soon as your company's growth permits. In particular, be sure to increase your policy's limits as your company's revenue grows.
Small Business Coverage
As explained by the Small Business Administration, there are three types of liability coverage that small businesses commonly need:
General Liability Insurance covers issues with negligence, injuries, and accidents. Its main emphasis is on helping with the costs of legal defense, as well as providing coverage if you lose your case.
Product Liability Insurance is for companies that deal with physical products of some kind. The main focus of this coverage is reimbursing you for claims that arise from injuries caused by a defective product. If you deal exclusively in digital products and services, this policy will not cover those—ask one of our agents about your options.
Professional Liability Insurance focuses on errors and negligence that may occur during the course of providing products or services to your customers. If any of the advice you give them is wrong, they may sue for damages, and this policy will help to reimburse you.
Most companies can get by with these three types of small business liability insurance. However, you may need additional coverage if your operations are high-risk enough that a standard policy won't cover them. If you're not sure whether or not your policy covers your operations, our agents would be happy to discuss the issue and make any changes that may be necessary.
Making Sure Your Business Can Get Coverage
Most small businesses can obtain liability insurance without trouble. The only common exceptions to this are companies that operate in industries that are particularly high-risk—for example, companies producing acids for industrial use may find it harder to get coverage. If you're worried that some aspect of your business will increase your premiums or make it more difficult to obtain coverage in the first place, call Carlos Villalobos Insurance Agency Inc. today and ask for guidance. You may find that there is no problem getting insurance at all—and if there is, we may be able to help you reduce your risks and bring premiums into an affordable range.
1. "Business & Employee Insurance Issues Among U.S. Small Businesses." National Association of Insurance Commissioners. Accessed April 21, 2016. http://www.naic.org/documents/newsroom_small_business_summary.pdf.
2. "Finding Coverage That Matches Your Business Size." III. Accessed April 21, 2016. http://www.iii.org/article/finding-coverage-that-matches-your-business-size.
3. "Types of Business Insurance." The U.S. Small Business Administration | SBA.gov. Accessed April 21, 2016. https://www.sba.gov/managing-business/running-business/insurance/types-business-insurance.
Our Location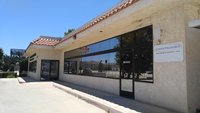 Carlos Villalobos Insurance Agency Inc.
25001 The Old Road
Santa Clarita, CA 91381
Main office:
661-255-8282
Toll free:
800-750-5552
Fax:
661-255-8786
Testimonials
As a licensed insurance sales director I've worked with hundreds of agents during the past 25 plus years. I can say without reservation, Carlos and his team are absolutely top shelf! In the simplest terms, efficiency coupled with courtesy.
The Carlos Villalobos team is always there when I need them. They are very kind and efficient.
The best insurance agency around! Anything you need assistance with they are on top of it. And they have your best interests in mind! We never have to worry about our insurance policies, which we have both personal and business with Carlos Villalobos Insurance Agency. Couldn't imagine being with any other company!
I have had the pleasure of having Carlos do all of my company's insurance plans since the day I opened ten years ago. Carlos and his staff have been one of the reasons for my success. I have found the rates to not only be competitive , but the best I could find with my due diligence. His staff is effective , polite , and most importantly to me , available , even on the weekends and after hours.
We have been Carlos Villalobo's customers for more than 30 years. He has always provided as a professional and personalized service. We really recommend his Agency for your insurance needs.