Small Business Insurance in Santa Clarita, CA and Los Angeles County
Your small businesses needs many types of coverage in order to adequately secure itself against losses in the event of certain common business casualties. Common elements of small business insurance include:
General Liability Insurance: This policy covers a business against claims arising from problems like libel, slander, medical expenses, property damage, medical expenses, and the cost of defending against a lawsuit.
Product Liability Insurance: If you deal with a product - whether it's manufacturing, retailing, wholesaling, or just distributing it - you may be responsible for keeping it (and people in the area around it) safe. The amount required depends mainly on the products involved - the larger and/or heavier the products are, the more coverage is needed.
Professional Liability Insurance: Similarly, if you provide any kind of professional service, you may need coverage for errors, malpractice, and negligence. Some companies are required to have this type of coverage (especially, though not exclusively, those in the medical field).
Commercial Property Insurance: If your small business owns any kind of physical property (an office, a retail store, a warehouse, etc.), this coverage insures it against a wide variety of natural and man-made forms of damage. If your business is particularly vulnerable to a certain type of damage (flooding, vandalism, etc.), you may need additional coverage for that specific problem.
Home-Based Insurance: If you're running a business from your home, then your homeowner's insurance probably doesn't cover any of your business operations. You may need to purchase additional coverage separately, or as an extension of your existing plan. Speak to a Carlos Villalobos Insurance Agency Inc. agents to find out.
Many other industry-specific forms of coverage are available. For more information about what policies are the most important for your business, talk to one of our agents and ask for a full risk assessment. You can research forms of insurance through reputable sources—this information is available for free online, courtesy of groups like the National Association of Insurance Commissioners.
Insurance Requirements for Small Business
All small businesses are required to have Workers' Compensation, Unemployment Insurance, and sometimes Disability Insurance. Other requirements for small business insurance vary by industry, as well as local, state, and federal law.
What constitutes a small business?
The exact definition of a small business varies by industry, but according to the Small Business Administration, it's usually 500 employees or less for mining or manufacturing, and $7.5 million or less in revenue for other industries. Note that there are many exceptions to this rule, and they are listed in detail on the Small Business Administration's website.
1. "Insure U Get Smart About Insurance." Accessed April 14, 2016. http://www.insureuonline.org/smallbusiness/.
2. "Insurance Requirements for Employers." The U.S. Small Business Administration | SBA.gov. Accessed April 14, 2016. https://www.sba.gov/managing-business/running-business/insurance/insurance-requirements-employers.
3. "Summary of Size Standards by Industry Sector" The U.S. Small Business Administration | SBA.gov. Accessed April 14, 2016. https://www.sba.gov/contracting/getting-started-contractor/make-sure-you-meet-sba-size-standards/summary-size-standards-industry-sector.
Our Location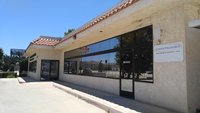 Carlos Villalobos Insurance Agency Inc.
25001 The Old Road
Santa Clarita, CA 91381
Main office:
661-255-8282
Toll free:
800-750-5552
Fax:
661-255-8786
Testimonials
As a licensed insurance sales director I've worked with hundreds of agents during the past 25 plus years. I can say without reservation, Carlos and his team are absolutely top shelf! In the simplest terms, efficiency coupled with courtesy.
The Carlos Villalobos team is always there when I need them. They are very kind and efficient.
The best insurance agency around! Anything you need assistance with they are on top of it. And they have your best interests in mind! We never have to worry about our insurance policies, which we have both personal and business with Carlos Villalobos Insurance Agency. Couldn't imagine being with any other company!
I have had the pleasure of having Carlos do all of my company's insurance plans since the day I opened ten years ago. Carlos and his staff have been one of the reasons for my success. I have found the rates to not only be competitive , but the best I could find with my due diligence. His staff is effective , polite , and most importantly to me , available , even on the weekends and after hours.
We have been Carlos Villalobo's customers for more than 30 years. He has always provided as a professional and personalized service. We really recommend his Agency for your insurance needs.