Office Insurance in Santa Clarita, CA and Los Angeles County
If your office space and the property therein is damaged, office insurance can provide reimbursement for those costs and allow you to continue operating.
As a business owner, you want to protect all the hard work you've put into creating a functioning company. A business isn't just the products you put on the shelves—it's your intellectual property, your office space, and your computers and valuable equipment. Problems with any of these elements could result in losses, and that's why having office insurance is so important.
Office Insurance Package Features
Most office insurance plans include the following. Carlos Villalobos Insurance Agency Inc. agents can help you determine which coverages apply to you and your business, therefore helping you create a policy that perfectly fits your office insurance needs.
Commercial Real Estate Insurance: This policy covers your property and income, including the cost of repairs, replacements, and any interruptions of your business.
Equipment Insurance: If your company uses equipment (computers, manufacturing machines, etc.), a breakdown could quickly grind your business to a halt. This policy offers reimbursement for your expenses, allowing you to get your equipment repaired without worrying about the cost.
Cyber Liability Insurance: Technology is about more than having a few computers in the office—it's about software, data (including customer information), and even the external services your company might rely on. Cyber liability insurance can reimburse you for mistakes and losses, like a data breach, that occur as a result of using technology.
Different companies have different insurance needs, so don't hesitate to talk to one of our agents and ask if there's anything else that should be added to your office insurance policy. Be sure to let us know about anything particularly innovative that you're doing with your building, since that might not be covered by a standard policy. We want you to be able to move forward with the confidence that comes from knowing your office is protected.
Our Location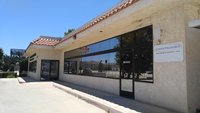 Carlos Villalobos Insurance Agency Inc.
25001 The Old Road
Santa Clarita, CA 91381
Main office:
661-255-8282
Toll free:
800-750-5552
Fax:
661-255-8786
Testimonials
As a licensed insurance sales director I've worked with hundreds of agents during the past 25 plus years. I can say without reservation, Carlos and his team are absolutely top shelf! In the simplest terms, efficiency coupled with courtesy.
The Carlos Villalobos team is always there when I need them. They are very kind and efficient.
The best insurance agency around! Anything you need assistance with they are on top of it. And they have your best interests in mind! We never have to worry about our insurance policies, which we have both personal and business with Carlos Villalobos Insurance Agency. Couldn't imagine being with any other company!
I have had the pleasure of having Carlos do all of my company's insurance plans since the day I opened ten years ago. Carlos and his staff have been one of the reasons for my success. I have found the rates to not only be competitive , but the best I could find with my due diligence. His staff is effective , polite , and most importantly to me , available , even on the weekends and after hours.
We have been Carlos Villalobo's customers for more than 30 years. He has always provided as a professional and personalized service. We really recommend his Agency for your insurance needs.