Kidnapping Insurance in Santa Clarita, CA and Los Angeles County
In some areas of the world, being kidnapped and held for ransom is a possibility. While kidnapping rarely happens in the United States, it is not unheard of. In parts of the world where terrorist groups operate, however, kidnapping happens more often. If you travel around the world to dangerous areas, consider kidnapping insurance for peace of mind.
In addition to being a problem in areas where terrorists operate, kidnapping also occurs in areas where law enforcement is unreliable. A New York Times story noted a 300 percent increase in kidnapping in Mexico since 2005, as well as large increases in kidnapping in Pakistan and Venezuela.
Members of high-profile families and representatives of companies are often targets. Sometimes kidnappers target companies as well as individuals.
Features of Kidnapping Insurance Policies
Companies providing this insurance usually have a security company that offers more than just money if you are kidnapped. They will help negotiate the release of the kidnapped person and provide extra security for family members. In the event of a kidnapping, family members who are being asked to pay a ransom are also in danger and need extra security.
Insurance companies do not provide the ransom money. Typically the ransom is paid by the family and may be recovered, through a claim, from the insurance company later. Kidnapping insurance does cover any associated expenses and losses incurred and includes a life insurance policy as well. The insurance provider may also offer training on how to avoid becoming a kidnapping victim.
People who travel on business, as well as people who are from wealthy families, are the people most likely to be kidnapped and to need kidnapping insurance. Criminals feel kidnapping is an easy way to get money quickly, and it does work at times. Being insured will assure you that a security team is available to help win your release.
If you are planning to travel to a dangerous area, call our office to discuss the insurance options you have. Carlos Villalobos Insurance Agency Inc. professionals can guide you as you consider kidnapping insurance for yourself or a family member.
Our Location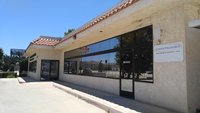 Carlos Villalobos Insurance Agency Inc.
25001 The Old Road
Santa Clarita, CA 91381
Main office:
661-255-8282
Toll free:
800-750-5552
Fax:
661-255-8786
Testimonials
As a licensed insurance sales director I've worked with hundreds of agents during the past 25 plus years. I can say without reservation, Carlos and his team are absolutely top shelf! In the simplest terms, efficiency coupled with courtesy.
The Carlos Villalobos team is always there when I need them. They are very kind and efficient.
The best insurance agency around! Anything you need assistance with they are on top of it. And they have your best interests in mind! We never have to worry about our insurance policies, which we have both personal and business with Carlos Villalobos Insurance Agency. Couldn't imagine being with any other company!
I have had the pleasure of having Carlos do all of my company's insurance plans since the day I opened ten years ago. Carlos and his staff have been one of the reasons for my success. I have found the rates to not only be competitive , but the best I could find with my due diligence. His staff is effective , polite , and most importantly to me , available , even on the weekends and after hours.
We have been Carlos Villalobo's customers for more than 30 years. He has always provided as a professional and personalized service. We really recommend his Agency for your insurance needs.