Extortion Insurance in Santa Clarita, CA and Los Angeles County
Successful or influential people often find themselves in the public eye more often than most, and sometimes certain individuals can attract the attention of criminals who would like to exploit others for their own benefit. Sometimes people will resort to outright extortion, either by threatening to harm you or your family, or by attempting to leverage sensitive information to compel you to comply with their demands.
Extortion Insurance Policy Features
Extortion insurance will help you meet threatening demands and avoid the chance that someone makes good on their threat. You'll also have access to experts who can help you determine whether or not a threat is genuine. If it isn't, you may be able to avoid paying anything at all, and most importantly, have peace of mind that your safety is secured.
Extortion insurance is separate from ransom insurance—although the two are often bundled together. The main difference between these forms of coverage is that ransom insurance requires an actual kidnapping to have taken place, while extortion insurance deals with threats to kidnap, expose, or otherwise harm someone covered by the policy.
The usual focus of this coverage is offline interactions, but if you (or your business) rely heavily on technology, you may need to be insured against cyber extortion as well. For example, sensitive information obtained through a computer hack can be used in extortion threats. If you're not sure which type of coverage is most appropriate for your situation—or how much protection you need—call Carlos Villalobos Insurance Agency Inc. and ask one of our staff members to help you with a risk assessment.
Our Location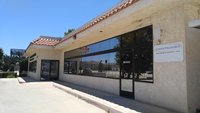 Carlos Villalobos Insurance Agency Inc.
25001 The Old Road
Santa Clarita, CA 91381
Main office:
661-255-8282
Toll free:
800-750-5552
Fax:
661-255-8786
Testimonials
As a licensed insurance sales director I've worked with hundreds of agents during the past 25 plus years. I can say without reservation, Carlos and his team are absolutely top shelf! In the simplest terms, efficiency coupled with courtesy.
The Carlos Villalobos team is always there when I need them. They are very kind and efficient.
The best insurance agency around! Anything you need assistance with they are on top of it. And they have your best interests in mind! We never have to worry about our insurance policies, which we have both personal and business with Carlos Villalobos Insurance Agency. Couldn't imagine being with any other company!
I have had the pleasure of having Carlos do all of my company's insurance plans since the day I opened ten years ago. Carlos and his staff have been one of the reasons for my success. I have found the rates to not only be competitive , but the best I could find with my due diligence. His staff is effective , polite , and most importantly to me , available , even on the weekends and after hours.
We have been Carlos Villalobo's customers for more than 30 years. He has always provided as a professional and personalized service. We really recommend his Agency for your insurance needs.