Equipment Insurance in Santa Clarita, CA and Los Angeles County
Most businesses rely on common or specialized forms of equipment to complete work and create products. You cannot work if your equipment is not working, and equipment that operates poorly can affect the quality of your work. Equipment vital to your business success needs to be protected with insurance.

Consider whether or not your business could afford to replace stolen equipment or critical business machines damaged by fires, floods, and other weather emergencies, such as tornadoes. Without insurance, even simple events like a power surge or an employee error could cause major damage and imperil your business.
Equipment Insurance Features
Equipment insurance covers you when equipment breaks down. The insurance can cover the cost to repair or replace the equipment, as well as other costs involved in getting your business operational again. Your computers and electronics, for instance, are considered equipment and can be covered in the same policy.
Loss of business income should be part of a proper policy in case loss occurs due to equipment failure. Insurance can cover the cost to replace spoiled stock, or raw material that was ruined by an equipment malfunction. Equipment insurance or business interruption insurance can cover loss of income due to something as indirect as a website going down for an extended period, if you depend on the site for customer orders.
Call a Carlos Villalobos Insurance Agency Inc. agent today to find out how we can help you make sure all your equipment is covered. We can show you how to keep your business running in the event of an equipment failure. Ultimately, we will help you stay in business when your equipment threatens to put you out of business.
Our Location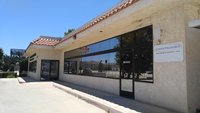 Carlos Villalobos Insurance Agency Inc.
25001 The Old Road
Santa Clarita, CA 91381
Main office:
661-255-8282
Toll free:
800-750-5552
Fax:
661-255-8786
Testimonials
As a licensed insurance sales director I've worked with hundreds of agents during the past 25 plus years. I can say without reservation, Carlos and his team are absolutely top shelf! In the simplest terms, efficiency coupled with courtesy.
The Carlos Villalobos team is always there when I need them. They are very kind and efficient.
The best insurance agency around! Anything you need assistance with they are on top of it. And they have your best interests in mind! We never have to worry about our insurance policies, which we have both personal and business with Carlos Villalobos Insurance Agency. Couldn't imagine being with any other company!
I have had the pleasure of having Carlos do all of my company's insurance plans since the day I opened ten years ago. Carlos and his staff have been one of the reasons for my success. I have found the rates to not only be competitive , but the best I could find with my due diligence. His staff is effective , polite , and most importantly to me , available , even on the weekends and after hours.
We have been Carlos Villalobo's customers for more than 30 years. He has always provided as a professional and personalized service. We really recommend his Agency for your insurance needs.