Business Catastrophe Insurance in Santa Clarita, CA and Los Angeles County
Business catastrophe insurance is an additional level of coverage that goes above and beyond the standard business policy most small and medium-sized companies have. As a business owner, you want to be absolutely sure that your investments are protected in case of unforeseen calamity—nobody wants to see all of their hard work destroyed by fire, theft, or anything else. However, every policy has its limits, and if the damage to your business is so severe that it exceeds the limits of your current business or property coverage, you'll be expected to pay the difference yourself.
Business Catastrophe Insurance Features
Business catastrophe insurance comes into play to prevent you from having to pay the excessive cost of a catastrophic loss. If you exceed the normal limits and the claim is for a qualifying event, this coverage will provide an additional level of protection and reduce or eliminate the portion of the claim that you would otherwise have to pay out of your own pocket. Here are the important things to know about this policy:
Business catastrophe insurance coverage amounts are proportional to individual business types and indemnity periods. Most companies purchase this policy and get at least one million dollars of coverage, just to be absolutely sure they have the protection they need if something goes extraordinarily wrong. Sometimes these extraordinary situations can arise due to the nature of a certain business, or because of a freak accident or natural disaster. One of our agents can help you determine an appropriate coverage length and amount.
This coverage may protect you from things your normal policies do not. While the specifics depend on the plan you get, business catastrophe insurance is usually offered as an umbrella policy that can cover almost anything that might occur.
This is the last resort, not the first. If a claim is covered by your normal policy and doesn't exceed those limits, your business catastrophe policy will not be utilized. Its main purpose is protecting you against particularly large claims, just in case something goes wrong and you truly need the extra protection.
For more information about business catastrophe insurance, give Carlos Villalobos Insurance Agency Inc. a call today.
Our Location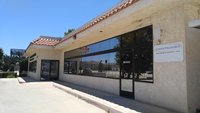 Carlos Villalobos Insurance Agency Inc.
25001 The Old Road
Santa Clarita, CA 91381
Main office:
661-255-8282
Toll free:
800-750-5552
Fax:
661-255-8786
Testimonials
As a licensed insurance sales director I've worked with hundreds of agents during the past 25 plus years. I can say without reservation, Carlos and his team are absolutely top shelf! In the simplest terms, efficiency coupled with courtesy.
The Carlos Villalobos team is always there when I need them. They are very kind and efficient.
The best insurance agency around! Anything you need assistance with they are on top of it. And they have your best interests in mind! We never have to worry about our insurance policies, which we have both personal and business with Carlos Villalobos Insurance Agency. Couldn't imagine being with any other company!
I have had the pleasure of having Carlos do all of my company's insurance plans since the day I opened ten years ago. Carlos and his staff have been one of the reasons for my success. I have found the rates to not only be competitive , but the best I could find with my due diligence. His staff is effective , polite , and most importantly to me , available , even on the weekends and after hours.
We have been Carlos Villalobo's customers for more than 30 years. He has always provided as a professional and personalized service. We really recommend his Agency for your insurance needs.