Uber Insurance in Santa Clarita, CA and Los Angeles County
Do you drive an Uber? If so, it's time to start thinking about how well you're insured. Now, Uber itself has a ridesharing insurance policy, but it doesn't cover every risk you might be exposed to, and it could be changed at any time. Having your own policy means that you will always know what your coverage is and thus how to act accordingly.
In general, ridesharing insurance comes in two versions.
First, comprehensive coverage focuses on giving you all of the coverage you may need while providing rides to other people. This includes a comprehensive liability policy, bodily injury coverage, collision insurance, and related policy elements.
Supplemental coverage is different and focuses on filling in the gaps that a ridesharing service's insurance policy does not cover. For example, the ridesharing service may not cover a vehicle before that vehicle is matched to a rider—so if you're involved in a collision before you find someone to pick up, you'd need to use your own policy instead.
Both forms of coverage are viable options. If you're not sure which policy is best for you, talk to one of our agents about Uber insurance and discuss your options.
Uber Insurance Requirements
Most drivers who work with Uber or another ridesharing company can get this extra coverage. However, the way you interact with a ridesharing company may affect the type of coverage you're offered. When you speak with a Carlos Villalobos Insurance Agency Inc. agent, it's helpful to have the following information on hand:
History of Ridesharing: How experienced are you with ridesharing, and have you had any trouble in the past? Experienced drivers with few or no incidents may be able to get a better rate.
Frequency of Work: How often do you provide ridesharing services? Is it something you do on the weekends for some extra cash, or are you offering rides as a full-time job?
Type of Vehicle: What type of vehicle do you use, and more importantly, what are its safety ratings? Vehicles with an outstanding safety rating—particularly in parts of the vehicle where passengers are seated—may be easier to insure.
Other Things to Know About Ridesharing Insurance
Ridesharing is still a relatively new industry, and it's almost certainly going to continue changing over the next few years. Insurance policies will be changing with it, and factors like which company you partner with, how safe the rides are judged to be, and even how much the industry earns may affect your policy and your premiums.
The most important principles at this time are laid out in a policy paper adopted by the National Association of Insurance Commissioners, and drivers are encouraged to read this and familiarize themselves with concepts like "periods" (when each form of insurance applies), potential insurance requirements, and how much coverage is needed when providing ridesharing services. Carlos Villalobos Insurance Agency Inc. agents are more than happy to meet with you to review and explain these principles.
For more information on ridesharing insurance, contact one of our agents.
1. "Ridesharing Insurance Policy." Uber Global. March 26, 2014. Accessed April 18, 2016. https://newsroom.uber.com/56463/.
2. "Sharing a Ride, But Not Insurance: Ridesharing Drivers May Face Insurance Coverage Gap." Consumer Alert. December 2015. Accessed April 18, 2016. http://www.naic.org/documents/consumer_alert_ridesharing_drivers.htm.
3. "Transportation Network Company Insurance Principles for Legislators and Regulators." National Association of Insurance Commissioners. March 31, 2015. Accessed April 18, 2016. http://www.naic.org/documents/committees_c_sharing_econ_wg_exposure_adopted_tnc_white_paper_150331.pdf.
Our Location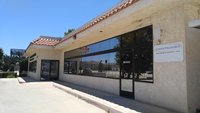 Carlos Villalobos Insurance Agency Inc.
25001 The Old Road
Santa Clarita, CA 91381
Main office:
661-255-8282
Toll free:
800-750-5552
Fax:
661-255-8786
Testimonials
As a licensed insurance sales director I've worked with hundreds of agents during the past 25 plus years. I can say without reservation, Carlos and his team are absolutely top shelf! In the simplest terms, efficiency coupled with courtesy.
The Carlos Villalobos team is always there when I need them. They are very kind and efficient.
The best insurance agency around! Anything you need assistance with they are on top of it. And they have your best interests in mind! We never have to worry about our insurance policies, which we have both personal and business with Carlos Villalobos Insurance Agency. Couldn't imagine being with any other company!
I have had the pleasure of having Carlos do all of my company's insurance plans since the day I opened ten years ago. Carlos and his staff have been one of the reasons for my success. I have found the rates to not only be competitive , but the best I could find with my due diligence. His staff is effective , polite , and most importantly to me , available , even on the weekends and after hours.
We have been Carlos Villalobo's customers for more than 30 years. He has always provided as a professional and personalized service. We really recommend his Agency for your insurance needs.