Snow Plow Insurance in Santa Clarita, CA and Los Angeles County
Snow plows provide a vital service in places where snow can accumulate enough to block the roads. Whether helping the average employee get to work or allowing emergency services to reach people who badly need help, snow plowing is near the top of many cities' necessary services during the winter months.
Snow plows face a particular set of vulnerabilities that most other vehicles don't. Aside from needing to head out onto slick surfaces (which is dangerous enough by itself), plows have to deal with problems like threats hidden beneath the snow, wear and tear from pushing snow aside, and the increased likelihood of collisions with other vehicles.
Snow Plow Insurance Features
As the owner of a snow plow business, you're trying to help your community—and any interruption in your ability to plow snow, like damage to a vehicle or plow, could leave you scrambling to find replacement services and leave your company without any contracts. Snow plow insurance can help cover costs and ensure that you can get back to work as soon as possible. This type of coverage is so important that some areas actually require you to have it before you can apply for a permit to operate your plow on a commercial basis.
Carlos Villalobos Insurance Agency Inc. agents are always available to advise you on snow plow insurance, including making sure you are properly covered during active plowing months, and aren't paying for coverages you don't need in the summer. For example, maintain comprehensive coverage on your vehicle and plow all year, so that it's protected even if damage occurs in storage, but reconsider at other parts of your policy, like liability, when the plow is not being driven. Contact our office or request a quote today.
Our Location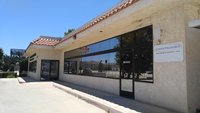 Carlos Villalobos Insurance Agency Inc.
25001 The Old Road
Santa Clarita, CA 91381
Main office:
661-255-8282
Toll free:
800-750-5552
Fax:
661-255-8786
Testimonials
As a licensed insurance sales director I've worked with hundreds of agents during the past 25 plus years. I can say without reservation, Carlos and his team are absolutely top shelf! In the simplest terms, efficiency coupled with courtesy.
The Carlos Villalobos team is always there when I need them. They are very kind and efficient.
The best insurance agency around! Anything you need assistance with they are on top of it. And they have your best interests in mind! We never have to worry about our insurance policies, which we have both personal and business with Carlos Villalobos Insurance Agency. Couldn't imagine being with any other company!
I have had the pleasure of having Carlos do all of my company's insurance plans since the day I opened ten years ago. Carlos and his staff have been one of the reasons for my success. I have found the rates to not only be competitive , but the best I could find with my due diligence. His staff is effective , polite , and most importantly to me , available , even on the weekends and after hours.
We have been Carlos Villalobo's customers for more than 30 years. He has always provided as a professional and personalized service. We really recommend his Agency for your insurance needs.