Minibus Insurance in Santa Clarita, CA and Los Angeles County
We all know how important it is to have a vehicle covered by insurance, but if you're using a minibus to transport people, standard coverage may not be adequate in the event of an at-fault collision.
This is mostly a matter of scale. If eight or ten different people are all injured in a collision, a standard policy probably won't be able to cover the medical payments for all of them, leaving you to make up the difference. The larger policy cap of minibus insurance makes it much easier to handle a high number of claims.
Minibus Insurance Features
There are three major forms of minibus insurance:
Private use covers minibuses that are used for a single large family. This is an especially popular choice for families that are too big for a standard-size vehicle and decided to pick up a large van instead.
Hire and Reward covers the use of minibuses for picking up passengers, accepting payments from them, and dropping them off at another location. Essentially, this is the use of minibuses as a taxi service.
Business use covers minibuses that are used for any reason except private use or hire and reward. Groups that would need this format include churches, clubs, schools, organizations, and businesses that decide to pick employees up in a van rather than having all of them commute on their own.
As the owner of a minibus, you want to be sure that everyone inside of it is covered. The amount of insurance you need can vary depending upon how many people use the minibus as well as the purpose of its usage. Speak to a Carlos Villalobos Insurance Agency Inc. agent about how you plan to use the vehicle before asking for a quote. This will help you get the most affordable coverage while making sure everyone in the vehicle is adequately covered.
Our Location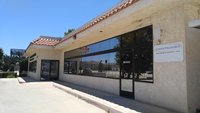 Carlos Villalobos Insurance Agency Inc.
25001 The Old Road
Santa Clarita, CA 91381
Main office:
661-255-8282
Toll free:
800-750-5552
Fax:
661-255-8786
Testimonials
As a licensed insurance sales director I've worked with hundreds of agents during the past 25 plus years. I can say without reservation, Carlos and his team are absolutely top shelf! In the simplest terms, efficiency coupled with courtesy.
The Carlos Villalobos team is always there when I need them. They are very kind and efficient.
The best insurance agency around! Anything you need assistance with they are on top of it. And they have your best interests in mind! We never have to worry about our insurance policies, which we have both personal and business with Carlos Villalobos Insurance Agency. Couldn't imagine being with any other company!
I have had the pleasure of having Carlos do all of my company's insurance plans since the day I opened ten years ago. Carlos and his staff have been one of the reasons for my success. I have found the rates to not only be competitive , but the best I could find with my due diligence. His staff is effective , polite , and most importantly to me , available , even on the weekends and after hours.
We have been Carlos Villalobo's customers for more than 30 years. He has always provided as a professional and personalized service. We really recommend his Agency for your insurance needs.