Marijuana Insurance in Santa Clarita, CA and Los Angeles County
Growing and selling marijuana are among the fastest-growing industries in the country—but the business is not without its risks. Aside from the developing legality of the industry, businesses selling cannabis face problems like properly growing crops, faulty equipment, and rapidly-changing regulations from state legislatures.
As the owner of a marijuana business, you've decided to rise to and meet the challenge of owning a business in this industry. Whether this is your first time running a company or the latest in a series of ventures, you're one of the pioneers helping to decide the future of marijuana's use in our nation. It's time to start protecting that investment.
Marijuana Insurance Features
Marijuana business insurance is composed of two major parts:
Business Insurance covers things like a business owner's policy (BOP), worker's compensation, and protection against problems like theft or fire. Business interruption insurance is especially important for you since changing industry regulations might force a temporary shutdown while you scramble to adjust.
Special Industry Coverage focuses on everything that normal business insurance policies don't cover. If you're doing something particularly new or innovative, there's a good chance it's not covered by the standard policy. Fortunately, your marijuana insurance can be adjusted to cover this and ensure that all of your company is adequately protected.
The laws on marijuana are changing rapidly, and because the federal government has not fully legalized the industry, complying with all current local regulations is important. Your willingness to follow the law is a critical part of demonstrating that the marijuana industry can be trusted, so don't hesitate to talk to a Carlos Villalobos Insurance Agency Inc. agent about the best ways of meeting any new regulations. We'll work with you to find a policy that fits your needs—no matter how often the rules change.
Our Location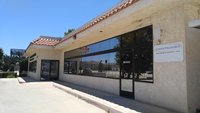 Carlos Villalobos Insurance Agency Inc.
25001 The Old Road
Santa Clarita, CA 91381
Main office:
661-255-8282
Toll free:
800-750-5552
Fax:
661-255-8786
Testimonials
As a licensed insurance sales director I've worked with hundreds of agents during the past 25 plus years. I can say without reservation, Carlos and his team are absolutely top shelf! In the simplest terms, efficiency coupled with courtesy.
The Carlos Villalobos team is always there when I need them. They are very kind and efficient.
The best insurance agency around! Anything you need assistance with they are on top of it. And they have your best interests in mind! We never have to worry about our insurance policies, which we have both personal and business with Carlos Villalobos Insurance Agency. Couldn't imagine being with any other company!
I have had the pleasure of having Carlos do all of my company's insurance plans since the day I opened ten years ago. Carlos and his staff have been one of the reasons for my success. I have found the rates to not only be competitive , but the best I could find with my due diligence. His staff is effective , polite , and most importantly to me , available , even on the weekends and after hours.
We have been Carlos Villalobo's customers for more than 30 years. He has always provided as a professional and personalized service. We really recommend his Agency for your insurance needs.