Contractors Insurance in Santa Clarita, CA and Los Angeles County
Contractors get the job done—but take on a lot of risk while doing it. The Bureau of Labor Statistics reports that about 4% of all workers in the industry suffer injuries or illnesses—and the resulting costs add up. This is compounded by the many other problems that can occur at a given work site. Due to the many risk factors contractors routinely face in their work, good insurance policies become essential to any successful contractor's operation.
You should also consider how you're going to run your business. For example, running it as a Limited Liability Company (LLC) can help insulate you from cost overruns and avoid putting your personal assets at risk if a claim larger than your policy is filed. Our agents can help you determine the likelihood of hazardous situations to your business and how best to prepare for them.
What a Contractors Insurance Package Covers
Contractor's insurance covers problems typically associated with the risks of construction and renovation projects, including risks to your employees, your work site, and anyone or any equipment involved. Most of these policies are a combination of other policies, often including:
A Business Owner's Policy
General Liability Insurance
Worker's Compensation
Commercial Vehicle Insurance
From there, what coverage is needed depends on the work that you do. Contractors in different industries often have different insurance needs (and occasionally different requirements, depending on local legislation). Carlos Villalobos Insurance Agency Inc. can help you determine which forms of insurance are required for your company and ensure that you're never left exposed.
Contractors Equipment Insurance
Getting a job done takes more than human expertise and a keen eye for detail—you need to have the right tools for the job, or it's probably not going to be finished. However, if something goes wrong and your equipment is damaged or destroyed, you stand to lose a lot of money. This is particularly true if your company operates any larger pieces of equipment (bulldozers, etc.), which are sometimes omitted from normal coverage.
Carlos Villalobos Insurance Agency Inc.'s goal is to mitigate your risks as much as possible, and the more we know about your equipment, the better the policy we can offer. On request, we can let you know about how certain pieces of equipment are classified, the associated level of risk, and what kind of reimbursements you can expect if something goes wrong.
Contractor Vehicle Insurance
If you're one of the growing number of contractors who use vehicles during a job—not just to get to and from a worksite—then you may need an additional commercial vehicle policy that covers the vehicle(s) you use.
If you don't use your vehicle for commercial purposes, you may be able to lower your monthly premiums by having this coverage removed from your policy. The choice is ultimately yours, but if you're having trouble deciding, our agents can help you figure out whether or not your use of a given vehicle qualifies as a commercial purpose.
1. "About the Specialty Trade Contractors Subsector." U.S. Bureau of Labor Statistics. Accessed April 20, 2016. http://www.bls.gov/iag/tgs/iag238.htm.
2. "Sole Proprietorships vs. LLCs." Nolo.com. Accessed April 28, 2016. http://www.nolo.com/legal-encyclopedia/sole-proprietorships-vs-llcs.html.
3. Utschig, LeRoy. "Contractor's Equipment." Rough Notes. Accessed April 20, 2016. http://www.roughnotes.com/rnmagazine/1997/sept97/09p98.htm.
Our Location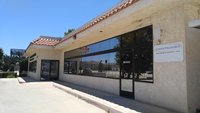 Carlos Villalobos Insurance Agency Inc.
25001 The Old Road
Santa Clarita, CA 91381
Main office:
661-255-8282
Toll free:
800-750-5552
Fax:
661-255-8786
Testimonials
As a licensed insurance sales director I've worked with hundreds of agents during the past 25 plus years. I can say without reservation, Carlos and his team are absolutely top shelf! In the simplest terms, efficiency coupled with courtesy.
The Carlos Villalobos team is always there when I need them. They are very kind and efficient.
The best insurance agency around! Anything you need assistance with they are on top of it. And they have your best interests in mind! We never have to worry about our insurance policies, which we have both personal and business with Carlos Villalobos Insurance Agency. Couldn't imagine being with any other company!
I have had the pleasure of having Carlos do all of my company's insurance plans since the day I opened ten years ago. Carlos and his staff have been one of the reasons for my success. I have found the rates to not only be competitive , but the best I could find with my due diligence. His staff is effective , polite , and most importantly to me , available , even on the weekends and after hours.
We have been Carlos Villalobo's customers for more than 30 years. He has always provided as a professional and personalized service. We really recommend his Agency for your insurance needs.