Cleaning Business Insurance in Santa Clarita, CA and Los Angeles County
When you own a cleaning business, you do more than just clean. Special challenges abound, including the potential for liability or exposure in your business. Business insurance can be a little more complicated for cleaning companies than it is for other businesses because of increased liability exposure.
Cleaning Business Insurance Features
Business insurance can cover more than just equipment; it also can cover lost time due to mechanical failures, power outages, and other unforeseen difficulties that are out of your control. Consider also workers compensation insurance, should an employee be injured on the job.
Another area of potential liability is if you or one of your employees cause damage to a client's property or other people. Most cleaning operations involve being on property belonging to your clients, so your employees face the risk of damaging client property or causing injury and being held liable for that damage. A wet floor, for example, could expose your firm to liability if someone falls and is injured as a result of your cleaning work.
Having an insurance agent who knows the ins and outs of business liability coverage is crucial for your peace of mind. Insurance rules also vary greatly between states, so you need an agent familiar with the geographic area you service to make sure you have the most appropriate cleaning business insurance. Consider, too, if you work in more than one state, how that will affect your insurance needs.
Call Carlos Villalobos Insurance Agency Inc. today to make sure you have suitable coverage for your cleaning business insurance needs. Ask about any additional liability coverage you might need. If you are a first-time customer looking for insurance, call our office to see how we can help cover your business for all the scenarios that could impact it.
Our Location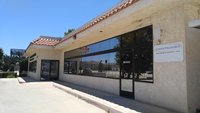 Carlos Villalobos Insurance Agency Inc.
25001 The Old Road
Santa Clarita, CA 91381
Main office:
661-255-8282
Toll free:
800-750-5552
Fax:
661-255-8786
Testimonials
As a licensed insurance sales director I've worked with hundreds of agents during the past 25 plus years. I can say without reservation, Carlos and his team are absolutely top shelf! In the simplest terms, efficiency coupled with courtesy.
The Carlos Villalobos team is always there when I need them. They are very kind and efficient.
The best insurance agency around! Anything you need assistance with they are on top of it. And they have your best interests in mind! We never have to worry about our insurance policies, which we have both personal and business with Carlos Villalobos Insurance Agency. Couldn't imagine being with any other company!
I have had the pleasure of having Carlos do all of my company's insurance plans since the day I opened ten years ago. Carlos and his staff have been one of the reasons for my success. I have found the rates to not only be competitive , but the best I could find with my due diligence. His staff is effective , polite , and most importantly to me , available , even on the weekends and after hours.
We have been Carlos Villalobo's customers for more than 30 years. He has always provided as a professional and personalized service. We really recommend his Agency for your insurance needs.