Car Dealership Insurance in Santa Clarita, CA and Los Angeles County
Car dealerships have many insurance needs, including:
The risk of vehicles being stolen from a lot
Loss of inventory from natural causes (weather, disasters, etc.)
Damage to customers' vehicles when they're brought in for repair
Rental vehicles (especially those loaned to customers while their vehicle is in the shop) being damaged or destroyed
None of these costs are minor—the bill for each damaged or lost vehicle can start in the thousands of dollars and can climb rapidly from there. Car dealership insurance offers reimbursement for these expenses when they occur, allowing you to cover your losses and continue operating your business. Many dealerships have already seen the value of this coverage when something goes wrong—especially when the problem was neither foreseeable nor preventable.
Car Dealership Insurance Features
Insurance can turn a crisis into a manageable situation, allowing you to spend more time giving your business the attention it needs to thrive. Be sure to ask an Carlos Villalobos Insurance Agency Inc. agent about how much car dealership insurance you actually need, and let us know information like:
How many vehicles are on display in your lot
What types of vehicles you sell
What additional services (vehicle repair, new paint jobs, etc.) your dealership offers
How many employees you have
Our goal is to make sure you're fully protected by the plan you choose, and our talented risk assessors can help you find threats you may not have even realized existed. Reputation is everything in the auto dealership industry, so protect yours with the confidence that comes from being fully insured.
Our Location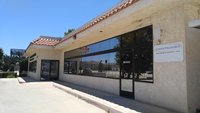 Carlos Villalobos Insurance Agency Inc.
25001 The Old Road
Santa Clarita, CA 91381
Main office:
661-255-8282
Toll free:
800-750-5552
Fax:
661-255-8786
Testimonials
As a licensed insurance sales director I've worked with hundreds of agents during the past 25 plus years. I can say without reservation, Carlos and his team are absolutely top shelf! In the simplest terms, efficiency coupled with courtesy.
The Carlos Villalobos team is always there when I need them. They are very kind and efficient.
The best insurance agency around! Anything you need assistance with they are on top of it. And they have your best interests in mind! We never have to worry about our insurance policies, which we have both personal and business with Carlos Villalobos Insurance Agency. Couldn't imagine being with any other company!
I have had the pleasure of having Carlos do all of my company's insurance plans since the day I opened ten years ago. Carlos and his staff have been one of the reasons for my success. I have found the rates to not only be competitive , but the best I could find with my due diligence. His staff is effective , polite , and most importantly to me , available , even on the weekends and after hours.
We have been Carlos Villalobo's customers for more than 30 years. He has always provided as a professional and personalized service. We really recommend his Agency for your insurance needs.