Box Truck Insurance in Santa Clarita, CA and Los Angeles County
A great deal of business relies on moving items from one place to another—and box trucks provides a reliable way to transport a number of goods. Whether you're helping people change homes or moving products from a distribution center to a retail store, you're helping to meet a steady demand for transporting items in bulk.
However, the sheer variety of goods that can be transported also means there's no one box truck insurance policy that's suitable for every company. A vehicle transporting bread loaves doesn't need as much insurance as a vehicle transporting expensive furniture, and neither is as risky as a box truck transporting crates of electronic parts. This is why insurance is available in different amounts—and why couriers should know their options.
Box Truck Insurance Policy Features
Consider two major aspects of box truck insurance policies:
Insure the Vehicle to help cover things like liability in collisions or physical damage to the truck from any source. A truck that isn't moving isn't making money, and keeping it in good working order is critical to the success of your business.
Insure the Cargo to help protect your company in case cargo is damaged or destroyed during transit. A few wrecked packages in a large load aren't hard for most companies to cover, but a major collision that destroys most of the truck's contents (including some genuinely irreplaceable items) could leave your company on the hook financially. Cargo insurance secures the value of transported goods in the event of an accident.
When you call for a rate quote, let us know the size and model of your truck or trucks, how often you're on the road, and what goods you usually transport. This will help us find the most affordable policy for you while still covering all of your needs. Call Carlos Villalobos Insurance Agency Inc. today for more information and a free quote.
Our Location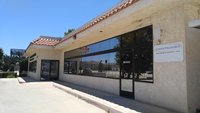 Carlos Villalobos Insurance Agency Inc.
25001 The Old Road
Santa Clarita, CA 91381
Main office:
661-255-8282
Toll free:
800-750-5552
Fax:
661-255-8786
Testimonials
As a licensed insurance sales director I've worked with hundreds of agents during the past 25 plus years. I can say without reservation, Carlos and his team are absolutely top shelf! In the simplest terms, efficiency coupled with courtesy.
The Carlos Villalobos team is always there when I need them. They are very kind and efficient.
The best insurance agency around! Anything you need assistance with they are on top of it. And they have your best interests in mind! We never have to worry about our insurance policies, which we have both personal and business with Carlos Villalobos Insurance Agency. Couldn't imagine being with any other company!
I have had the pleasure of having Carlos do all of my company's insurance plans since the day I opened ten years ago. Carlos and his staff have been one of the reasons for my success. I have found the rates to not only be competitive , but the best I could find with my due diligence. His staff is effective , polite , and most importantly to me , available , even on the weekends and after hours.
We have been Carlos Villalobo's customers for more than 30 years. He has always provided as a professional and personalized service. We really recommend his Agency for your insurance needs.