Bar Insurance in Santa Clarita, CA and Los Angeles County
Bars and taverns require unique insurance needs, but fortunately, bar insurance is available to help you comply with local laws regulating insurance needs for such establishments, and to help if you need reimbursement after some unexpected costs.
Bar Insurance Policy Features
Most forms of Bar Insurance are actually a combination of four important policies:
Business Owner's Policy—The Business Owner's Policy (BOP) bundles together several policies, including general liability coverage and property insurance. If rowdy patrons are breaking glasses, or people are suing because they fell after having a little too much to drink, this is the policy that will help.
Liquor Liability Insurance—If you sell alcohol to someone who's already intoxicated, you're partly responsible for what they do, and you could be held liable for any damage they cause. That's not our opinion; many states have written this provision into law and require bars and taverns to have liquor liability insurance before opening up for business.
Umbrella Coverage—The Business Owner's Policy provides the main coverage for your business, but if excessive damage (or a court-ordered payment for damages, in the case of a lawsuit) is involved, umbrella coverage can reimburse you for claims that would normally be difficult or impossible to pay.
Worker's Compensation—Finally, the last major part of bar insurance is worker's compensation; in an industry where busy bartenders and wait staff are moving around at high speeds while dealing with customers, the chance of someone falling and getting hurt is higher than anyone would like. This form of insurance provides funds for medical care and wages if an employee gets hurt.
Insurance requirements for bars and taverns vary widely by state, so be sure to ask our a Carlos Villalobos Insurance Agency Inc. representative for a bar insurance policy that matches your specific needs.
Our Location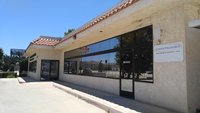 Carlos Villalobos Insurance Agency Inc.
25001 The Old Road
Santa Clarita, CA 91381
Main office:
661-255-8282
Toll free:
800-750-5552
Fax:
661-255-8786
Testimonials
As a licensed insurance sales director I've worked with hundreds of agents during the past 25 plus years. I can say without reservation, Carlos and his team are absolutely top shelf! In the simplest terms, efficiency coupled with courtesy.
The Carlos Villalobos team is always there when I need them. They are very kind and efficient.
The best insurance agency around! Anything you need assistance with they are on top of it. And they have your best interests in mind! We never have to worry about our insurance policies, which we have both personal and business with Carlos Villalobos Insurance Agency. Couldn't imagine being with any other company!
I have had the pleasure of having Carlos do all of my company's insurance plans since the day I opened ten years ago. Carlos and his staff have been one of the reasons for my success. I have found the rates to not only be competitive , but the best I could find with my due diligence. His staff is effective , polite , and most importantly to me , available , even on the weekends and after hours.
We have been Carlos Villalobo's customers for more than 30 years. He has always provided as a professional and personalized service. We really recommend his Agency for your insurance needs.